Conferences

BioInformatics in Torun 2023 – BIT23
29 June - 1 July 2023
Welcome
Polish Bioinformatics Society (Polskie Towarzystwo Bioinformatyczne / PTBI) and Faculty of Physics, Astronomy and Informatics, Nicolaus Copernicus University in Torun welcome you to the 23th annual conference "BioInformatics in Torun – BIT23".
Conference will be held in Torun - the charming medieval hanseatic town in Poland. We plan a hybrid mode, but personal attendance is recommended. The strange name comes from the shift of topics from planned for 2020 BIT conference
This year BIT3  will be devoted mainly, but not exclusively, to:
"Bioinformatics, Artificial Intelligence
and Forensic Science
BARIFORCE"
The conference will start after lunch on June 29 (Thursday) and will end around lunchtime on July 1 (Saturday).
Saturday is planned to be devoted mostly to hands-on workshops in bioinformatics.
Internet Lectures will be provided using the WEBEX tool.
---
Dates: June 29, 2023 - July 1, 2023
Location: Toruń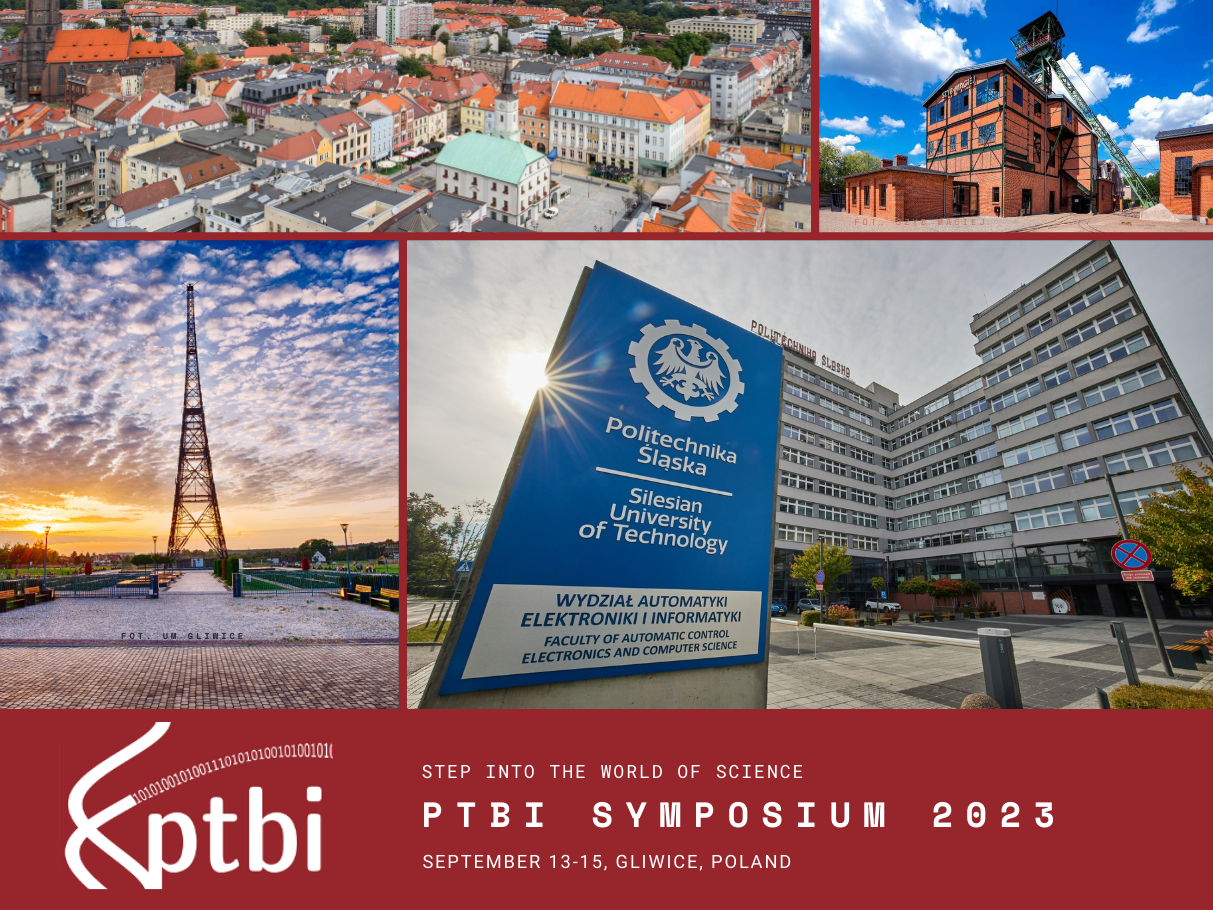 With great pleasure, we would like to announce the Polish Bioinformatics Society Symposium 2023!
The PTBi Symposium is a well-established series of scientific meetings organized by the Polish Bioinformatics Society. It features high-quality inspiring keynote talks, forms an ideal forum for discussing results for mid-, and early-stage researchers, and is a great opportunity for meeting new people working in various areas of computational biology.
---
Dates: Sept. 13, 2023 - Sept. 15, 2023
Location: Gliwice, Poland